Page 1 Transcriptions
D THE EVIL SUPPORTERS OF THE DEMON DRAGONS ARE CONSTANTLY BORN FROM THE WILD LAND , WHICH CAN NEVER BE ELIMINATED ... D 3 ,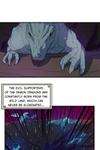 Page 2 Transcriptions
D AND OUR BATTLES CAN NEVER END ...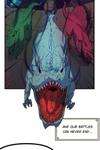 Page 3 Transcriptions
WE DRAGONS ARE THE GUARDIANS OF THE NINE DRAGON CONTINENT ! OKAY ! ww GATHER YOUR ENERGY ! WE CAN'T ALLOW ANY DEMON DRAGONS TO HURT OUR PEOPLE !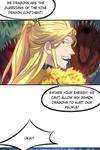 Page 4 Transcriptions
FROM THE MOMENT WE BECAME DRAGONS , THE NINE OF US HAVE BEEN FIGHTING AGAINST THESE DEMON DRAGONS ...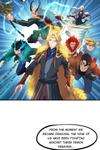 Page 5 Transcriptions
WE ARE THE STRONGEST ONES IN THIS WORLD , BUT WE CAN HARDLY HAVE A LEISURELY DAY . O o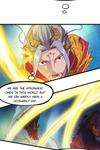 Page 6 Transcriptions
FOR THE BUBBLE REPUTATION , WE WERE HURT EVERY DAY ! Oo SOUGH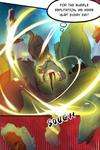 Page 7 Transcriptions
IS THERE REALLY A POINT TO OUR PERSISTENCE ?