Page 1 Transcriptions
FROM NOW ON , JIANG TING WILL BE AN HONORED GUEST OF THE PANLONG MANSION ! HE WILL BE PROTECTED BY US !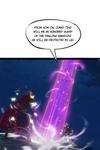 Page 2 Transcriptions
DID I HEAR IT WRONG ? THE PANLONG MANSION ALWAYS ACQUIESCES THE ZHANG FAMILY TO ANNEX THE JIANG FAMILY !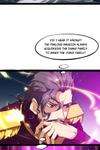 Page 3 Transcriptions
THEY SHOULD CONDESCEND TO INGRATIATE THEMSELVES TO JIANG TING TODAY ?! IT SEEMS THAT THEY AIM AT JIANG TING'S SECRET OF UPGRADING BLOOD VEINS ! WHOEVER INTENDS TO HURT JIANG TING WILL BE REGARDED AS AN ENEMY OF THE PANLONG MANSION !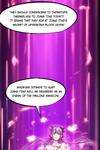 Page 4 Transcriptions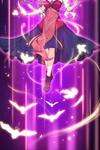 Page 5 Transcriptions
THESE WHITE BIRDS ARE HEALING ME ?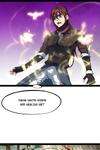 Page 6 Transcriptions
DON'T RUN AROLIND ! IS THIS MISS LIU THAT I MET IN THE FIRE - ICE FOREST ? WHY DOES SHE SERVE THE PANLONG MANSION NOW ?!

Page 7 Transcriptions
OR , SHE IS ORIGINALLY FROM THE MANSION . EVERYTHING THAT HAPPENED AT THAT TIME WAS WITHIN THE SCHEME OF THEM ! WHATEVER , SHE WILL ONLY BE MY ENEMY FROM NOW ON !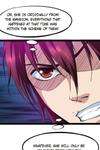 Page 8 Transcriptions
MY ENEMY FROM NOW ON ! JIANG TING !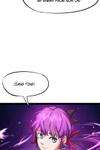 Page 9 Transcriptions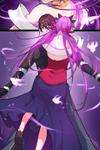 Page 10 Transcriptions
MISS LIU , WHY ARE YOU ... ? ! I NEVER THOUGHT OF MEETING YOU AGAIN IN THIS WAY !