Page 1 Transcriptions
MAGIC FORMATION ABSOLUTE STAGNATION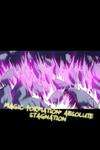 Page 2 Transcriptions
CRACK YOUR LORD , I HAVE SUSPENDED THE TIME ...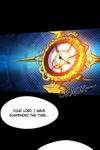 Page 3 Transcriptions
THE SOURCE OF THE NEW DRAGON BLOODLINE IS EXCELLENT FOOD . HOW WOULD YOU WANT IT TO BE COOKED , STEWED , OR BRAISED ? NO . ALTHOUGH HE'S QUITE FRESH , SUCH POOR ACHIEVEMENTS MEAN NOTHING TO ME !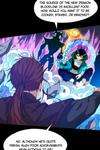 Page 4 Transcriptions
MEAN NOTHING TO ME ! IS IT AN ILLUSION ... WHY IS THERE A SHORT GLY I'VE NEVER MET ... IN MY ILLUSION ...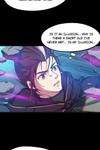 Page 5 Transcriptions
NEVER EAT GOOD FOOD BEFORE THE BEST TIME . WE WERE TOO RECKLESS LAST TIME AND THUS WE HAVEN'T HAD ANYTHING FRESH FOR 500 YEARS !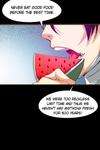 Page 6 Transcriptions

Page 7 Transcriptions
MY HUNTING GROLIND HAS BEEN DESERTED FOR 500 YEARS . I CAN TAKE THIS OPPORTUNITY TO INSERT THIS FRESH BLOODLINE OF DRAGON INTO IT !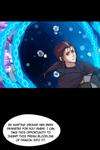 Page 8 Transcriptions