Page 1 Transcriptions
SPLASH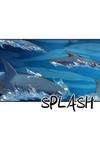 Page 2 Transcriptions
HEY ! DON'T GO ANY FURTHER . THIS IS THE LAST BARRIER FOR THE BAI FAMILY TO DEFEND SEA BEASTS . DOWNWARDS IS THE HOME OF SHARKS !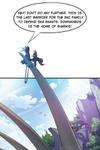 Page 3 Transcriptions
YOU'VE PROMISED TO HELP ME AWAKEN MY BLOODLINE , HAVEN'T YOU ?! WHAT ARE YOU DOING ?! RUSTLING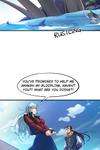 Page 4 Transcriptions
I HAVE A FRIEND WHO SHARES THE SAME SITUATION WITH YOU . HIS BLOODLINE IS COMPLEX AND HARD TO CONGREGATE . THERE WAS NO WAY TO AWAKEN HIS BLOODLINE . AND HE WAS HEAVILY TORTURED ... TIGHTENING EXTRAORDINARY WAYS SHOULD BE ADOPTED TO AWAKEN BLOODLINES IN A SHORT TIME !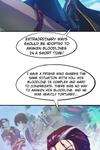 Page 5 Transcriptions
LIFTING WHEN HE ALMOST DIED FROM THE TORTURE OF HIS CLANSMEN , THE GREAT DESIRE FOR STRENGTH AWAKENED HIS BLOODLINE INSTANTLY ! ALTHOUGH HE WAS GUIDED BY A GREAT MASTER , I STILL HOLD THAT ONLY IN THE MOST DESPERATE SITUATION CAN PEOPLE BE STIMULATED WITH THE GREATEST POTENTIAL ...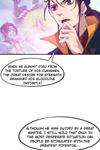 Page 6 Transcriptions
SPLASH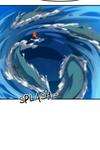 Page 7 Transcriptions
EH ?! WHAT THE HELL KIND OF LOGIC IS THAT ! YOUR FRIEND IS JUST A LUCKY GUY ! OTHERWISE , HE WOULD BE IN THE TOMB NOW ! I'M NOT THAT LUCKY ! UNTIE ME . LET ME GO !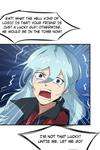 Page 8 Transcriptions

Page 9 Transcriptions
SINCE THAT EXPLOSION , I HAVEN'T HEARD FROM UNCLE JIANG ... I HAVEN'T TOLD THEM I'M SAFE . ANYWAY , I HAVE TO HURRY BACK TO PANLONG ISLAND AS SOON AS POSSIBLE ! SOF AK YOU EXPERIENCE THIS !