Page 1 Transcriptions
I DON'T AGREE THAT JIANG TING'S PASSED THE LETHE LEVEL !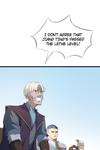 Page 2 Transcriptions
JIANG TING HAS RUINED THE HUNDRED - YEAR FOLINDATION OF THIS FORMATION . THAT CAN'T BE FORGIVEN ! OUR ANCESTORS ' DEVOTION IN THIS FORMATION IS WASTED BY HIM !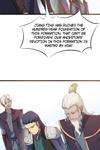 Page 3 Transcriptions
THEY COULD HAVE QUIT AND THUS SAVED THEIR LIVES ! THERE ARE RULES FOR THIS COMPETITION . IS IT NECESSARY TO RUIN THE ARENA ONLY BECALISE YOU CAN'T DEFEAT OTHERS ? THAT'S LINREASONABLE ! THE DLITY OF THIS FORMATION IS TO SCREEN OUT THE TALENTS IN THE JIANG FAMILY . DO YOU MEAN THAT THOSE AT THE LETHE LEVEL SHOULD DIE WITHOUT ANY STRUGGLE ?!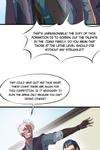 Page 4 Transcriptions
THIS JIANG SHOU IS SO ANNOYING . HE MAKES THE GAME LESS INTERESTING .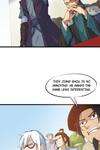 Page 5 Transcriptions
YOU CAN'T STOP JIANG TING WITH MERELY YOUR TONGUE . IT'S ALMOST ONE HOUR . IT IS TIME TO SETTLE THE ACCOUNTS FOR THE LETHE LEVEL ...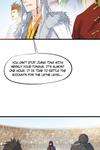 Page 6 Transcriptions
FLOAT LOOK ! THE GROUND THERE IS FLOATING !

Page 7 Transcriptions
SINCE YOU HAVE QUIT , JUST WAIT HERE FOR MY RETURN WITH VICTORY !