Page 1 Transcriptions
10 DAYS AGO MR . JIANG ! JIANG WAKE THIS ISN'T EX YOUR EXCELLENCY , THE SEARCH AREA HAS BEEN EXPANDED TO THE SEA NEAR PANLONG ISLAND , BUT WE STILL HAVEN'T FOUND ANY TRACE OF JIANG TING ...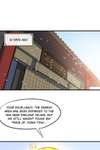 Page 2 Transcriptions
SORRY FOR FAILING TO DELIVER THIS LINGLONG RING FOR YOU !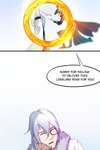 Page 3 Transcriptions
HE DISAPPEARED OUT OF THIN AIR IN FRONT OF MY EYES . I'M AFRAID THAT THOSE IMMORTAL DRAGONS HAVE SET THEIR EYES ON HIM AFTER THAT BATTLE IN PANLONG MANSION . KID , SINCE YOU'RE HERE , THERE'S NO NEED TO HIDE !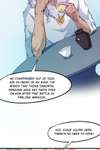 Page 4 Transcriptions
YOUR EXCELLENCY , MY WIFE YIN ROL ONCE TOLD ME THAT IF THE JIANG FAMILY WAS IN TROUBLE , YOU , AS A MEMBER OF THE YANYUE ANCIENT CLAN , WOULD NOT STAND BY AND DO NOTHING !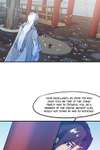 Page 5 Transcriptions
NOW THAT YOU MENTIONED THE NAME OF YANYUE , I SUPPOSE SOMETHING MUST HAVE GONE WRONG !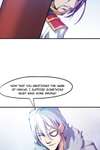 Page 6 Transcriptions
JIANG TING , HAS HE ALREADY BEEN TARGETED BY OTHER IMMORTAL DRAGON FAMILIES ? YOU ARE SMART AS I HEARD ! YES , HE HAS BEEN TARGETED BY THEM ! NETHERWORLD NIGHT WANTS TO GET THE IMMORTAL DRAGON INHERITANCE , AND JIANG TING HAS BEEN LURED TO THE FIVE SECTS ! -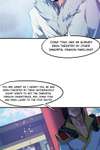 Page 7 Transcriptions
NETHERWORLD NIGHT ASKED ME TO BRING YOU A MESSAGE --- IF YOU DON'T WANT YOUR CLAN TO BE DESTROYED , TAKE JIANG TING TO THAT PLACE !

Page 8 Transcriptions
AS HIS FATHER , I HOPE THAT YOU CAN KEEP HIM ALIVE ! HUMPH , HE WILL SAVE ME MUCH EFFORT IF HE CAN DESTROY YANYUE ANCIENT CLAN !