Page 1 Transcriptions
ZHUGONG ORIGINALLY WAS A BLOODTHIRSTY AND MAN - EATING BEAST . IT WAS TRANSFORMED AND BECAME HIS MAN . 40 B AFTER WORLD PURIFYING DRAGON DIED , ZHUGONG WAS ORDERED TO WATCH THE GREEN LOTUS FLAME AND WAS WIDELY WORSHIPED BY YANYUE ANCIENT CLAN .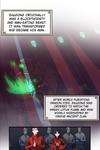 Page 2 Transcriptions
BUT WITHOUT WORLD PURIFYING DRAGON'S RESTRICTION , IT RESUMED ITS WILDNESS AGAIN AND BECAME DISTORTED AND GREEDY ...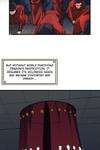 Page 3 Transcriptions
A 0 GREEN LOTUS FLAME IS UNRULY . I NEED THE UNMARRIED GIRLS TO HELP ME TO KEEP THE PEACE OF YOUR CLAN !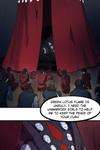 Page 4 Transcriptions
THESE GIRLS WILL BE REGARDED AS HOLY VIRGINS AND HAVE THE HIGHEST IDENTITY IN YOUR CLAN . THEY WILL KEEP ME COMPANY ALL THEIR LIFE !
Page 5 Transcriptions
ZHUGONG DID THAT TO MAKE GREEN LOTUS FLAME BECOME HIS OWN PROPERTY . BUT GREEN LOTUS FLAME REJECTED BLOODLINE THAT DIDN'T BELONG TO WORLD PURIFYING DRAGON ... P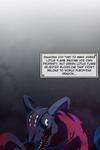 Page 6 Transcriptions
P D THE VIRGINS ' BLOOD WAS THE MOST YIN IN TERMS OF PROPERTY . IT CAN WEAKEN THE RESISTANCE OF GREEN LOTUS FLAME ...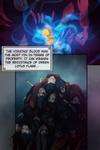 Page 7 Transcriptions
THE POOR HOLY VIRGINS BECAME THE VICTIMS OF ZHUGONG WHO HELPED HIM TO CONTROL THE TIME ...
Page 8 Transcriptions