Page 1 Transcriptions
JIANG KAIFENG SEEMS TO HAVE REACHED THE FIVE SECTS , GETTING CLOSER TO THE IMMORTAL DRAGON INHERITANCE !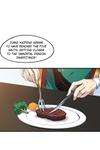 Page 2 Transcriptions
IT COSTS ME ONE YEAR TO MAKE HIM A NETHERWORLD MARTIAL ARTIST WITH THE BLOODLINE OF WORLD PURIFYING DRAGON ! HE WILL NEVER LET ME DOWN ! M soo Ô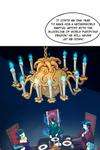 Page 3 Transcriptions
COUNTING THE MARTIAL CULTIVATOR , JIANG TING , WHO COMES OUT OF NOWHERE IN , EVEN THE OLD STINGY WORLD PURIFYING DRAGON WILL BE ROBBED BY ME THIS TIME !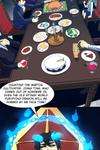 Page 4 Transcriptions
HOORAY ! BROTHER IS THE BEST ! HAHA ! THE IMMORTAL DRAGON INHERITANCE WILL BE MINE !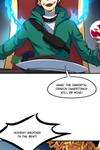 Page 5 Transcriptions
O HUMPH ! BE SILENT WHILE EATING , HAVE SOME TABLE MANNERS !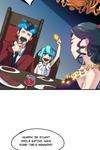 Page 6 Transcriptions
RELAX ! DON'T BE SO STRICT ! NIGHT , IF YOU DON'T EAT PROPERLY , BE CAREFUL NOT TO GROW TALLER ...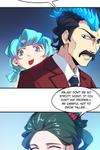 Page 7 Transcriptions
BUT YOU DID DO A GREAT JOB ! FINALLY , THE DRAGON FAMILIES WILL GET TO HAVE A TASTE OF THE CURSE ON OUR NETHERWORLD FAMILY ... CPACK