Page 1 Transcriptions
BACK THEN , THE FIVE SECTS WERE OCCUPIED UNDER THE STRONG ATTACK OF THE BLUE - SNOW VINE MONSTERS . MOST OF THE PEOPLE OF THE SECTS BECAME ZOMBIES .
Page 2 Transcriptions
THE SURVIVORS BUILT THESE FIVE HUGE TOWERS AND SEALED THE BLUE - SNOW VINE MONSTERS THAT HAD NOT BEEN CLEANED UP IN THE CURSED LAND .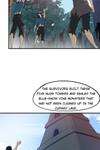 Page 3 Transcriptions
THEN , WE ESTABLISHED NEW ORDERS ON THIS CURSED LAND AND CHOSE TO FORGET THE PAST .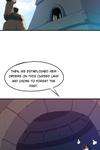 Page 4 Transcriptions
THANKS TO YOU , THEY CAN BE SAVED AND I CAN SEE MARTIAL BROTHER JUN AGAIN . I CAN ONLY SEND YOU HERE ! LV ZHENZAN ONLY WANTS TO SEE YOU !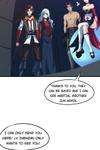 Page 5 Transcriptions
AS LONG AS YOU PASS THE DOOR BEHIND YOU , YOU WILL BE COMPLETELY EXPOSED TO LH ZHENZAN'S VISION . SO , BE CAREFUL !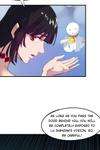 Page 6 Transcriptions
Page 7 Transcriptions
MARTIAL BROTHER JUN , BRING MY SUNNY DOLL IN CASE OF NEED ! YO ! THANKS !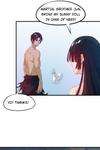 Page 8 Transcriptions
IT SEEMS THAT OUR MEETING WITH LV ZHENZAN WILL BE A FIERCE BATTLE .