Page 1 Transcriptions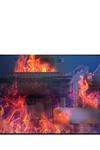 Page 2 Transcriptions
DRAGON TRANSFORMATION ! POOM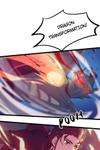 Page 3 Transcriptions
ISN'T QI XIUMING TRYING TO ARREST ME ? JUST THESE PEOPLE ? HE REALLY LOOKS DOWN UPON ME !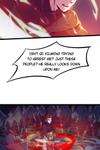 Page 4 Transcriptions
WE ARE HERE TO CAST AWAY OUR LIVES ! WHY IS JIANG TING SO POWERFUL ? WHAT'S EVEN SCARIER IS THAT HE CAN ABSORB BLOODLINES !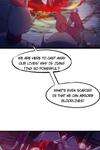 Page 5 Transcriptions
CUT THE CRAP ! YOU KNOW THE CONSEQUENCE OF DISOBEYING THE MANAGER ! WE CAN ONLY MOVE ON BUT NOT RETREAT ! JIANG TING HAS NO SUPPORTERS ! A TIGER CAN'T FIGHT AGAINST A GANG OF WOLVES ! LET'S ATTACK HIM TOGETHER !
Page 6 Transcriptions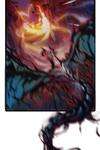 Page 7 Transcriptions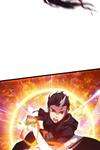 Page 8 Transcriptions
YOU WANT TO CONSUME MY ENERGY WITH A GROUP FIGHT ? I WILL FIGHT AGAINST YOU TO THE VERY END !