Page 1 Transcriptions
THIS ARROW WAS STAINED WITH THE DRAGON BLOOD OF NETHERWORLD NIGHT ! ALTHOUGH YOUR BLOODLINE IS WEAK , YOU'RE WITH THE APPEARANCE OF IMMORTAL DRAGONS . YOU SHOULD BE ABLE TO BREAK IT ! CREAK PERHAPS , THIS IS THE REAL REASON WHY NETHERWORLD NIGHT LEFT THE BLUE SNOW LEMON TO ME .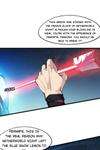 Page 2 Transcriptions
ME . CREAKS EVERYTHING IS IN HIS CALCULATION ! I CAN HELP YOU BREAK THE SEAL , BUT YOU HAVE TO TELL ME EVERYTHING YOU KNOW !
Page 3 Transcriptions
ALL THE INFORMATION ABOUT MY FATHER AND NETHERWORLD NIGHT ! CREAK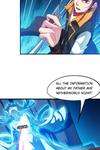 Page 4 Transcriptions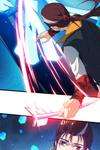 Page 5 Transcriptions
I'LL CERTAINLY TELL YOU ALL I KNOW ! DESCENDANT OF IMMORTAL DRAGON , I'VE BEEN STAYING HERE FOR THOUSANDS OF YEARS JUST TO WAIT FOR YOU !

Page 6 Transcriptions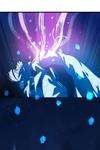 Page 7 Transcriptions

Page 8 Transcriptions