Page 1 Transcriptions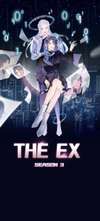 Page 2 Transcriptions
< MEMORANDUM I MAJORED IN BUSINESS MANAGEMENT IN COLLEGE , BUT I WAS VERY INTERESTED IN FASHION , SO I TOOK THE INITIATIVE TO WRITE TO THE EDITOR OF A FASHION MAGAZINE AND GOT THE OPPORTUNITY TO WORK AS AN ASSISTANT . THEREFORE , I GOT TO KNOW A LOT OF PEOPLE IN THE FASHION INDUSTRY , AND THE CHIEF EDITOR SU ZHEYA APPRECIATED ME VERY MUCH . THEN SHE LEFT HER JOB TO START HER OWN COMPANY . I HAD A CHANCE TO WORK IN A BIG COMPANY , BUT I CHOSE TO FOLLOW HER AND WE HAD A VERY HARD TIME IN THE BEGINNING . I DID THAT BECAUSE I THOUGHT THE FASHION BUYING AND THE ONLINE CLOTHES SHOP BUSINESS WAS THE FUTURE TREND . MY SALARY WAS 500 DOLLARS PER MONTH AT FIRST . THEN OUR COMPANY GOT BETTER AND BETTER . WE BECOME ONE OF THE MOST WELL - KNOWN CLOTHING BRANDS AND OUR E - COMMERCE SERVICE BECAME THE BEST IN THE INDUSTRY . MY SALARY KEPT RISING ON THE OTHER HAND , I TOOK SOME EFFORTS TO SAVE MONEY TOO . I HARDLY SPENT MONEY AT WILL IN THE PAST TEN YEARS . I ONLY SPENT MONEY ON MY STUDY AND MY ACCOMMODATION CONDITIONS BECAUSE I HAD HIGH REQUIREMENTS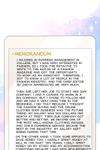 Page 3 Transcriptions
IN THOSE ASPECTS . AS FOR OTHER ASPECTS , I TENDED TO SPEND AS LESS AS I COULD . ACCORDING TO MY EXPERIENCE THAT IS LISTED ABOVE , I'D LIKE TO DRAW A CONCLUSION .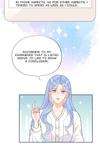 Page 4 Transcriptions
O GIRLS ARE MORE LIKELY TO BE TAUGHT THAT " MARRYING A COMPETENT MAN IS MORE IMPORTANT THAN BEING COMPETENT OURSELVES " .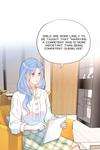 Page 5 Transcriptions
EVEN THOSE PRINCESSES IN FAIRY TALES ALL NEED THE PRINCES TO RESCUE THEM . Subnature TWRIGHT BREUER GENRY ARCHITECTURE ARCHE DRINKS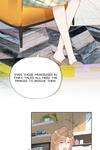 Page 6 Transcriptions
I ORDER DELIVERY . FOR THOSE FEMALE ENTREPRENEURS AND FEMALE SENIOR EXECUTIVES , NO MATTER HOW SUCCESSFUL THEY ARE , PEOPLE ONLY ADMIRE THEM .
Page 7 Transcriptions
BUT FOR THOSE WOMEN WHO MARRY INTO WEALTHY FAMILIES , PEOPLE ENVY THEM .