Page 1 Transcriptions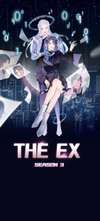 Page 2 Transcriptions

Page 3 Transcriptions
ינו OCAUCHIK toSEIKOVE YIYI ! DON'T SCARE US !

Page 4 Transcriptions
OO IS THAT ZHANG YILANG REALLY WORTH YOU DOING THIS ? YOU COULD HAVE JUST LIVED A SIMPLE AND HAPPY LIFE ...

Page 5 Transcriptions
DAD , I DON'T WANT TO DO THIS EITHER . I JUST WANT TO BE WITH YILANG ... O YOU TWO DECIDED EVERYTHING ABOUT MY LIFE . BUT FOR ONE TIME I WANT TO DECIDE MY CAREER AND LOVE .