Page 1 Transcriptions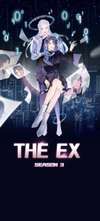 Page 2 Transcriptions
thing MY MOM SAID YOU WERE GOING ON A DATE SO YOU WOULDN'T DANCE WITH HER TODAY . IS THAT IT ?

Page 3 Transcriptions
NOT A DATE ACTUALLY . IT'S A BLIND DATE . I SEE ... 1

Page 4 Transcriptions

Page 5 Transcriptions
UM ... DO YOU HAVE TO GO ? I JUST CAME UP WITH AN IDEA TO IMPROVE THE PROJECT YOU PROPOSED AT THE LAB . HUH ? I WAS THINKING MAYBE WE CAN DISCUSS IT .