Page 1 Transcriptions
SHEEP WN WOLF'S CLOTHING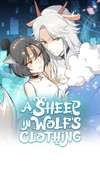 Page 2 Transcriptions
Hey, isn't that the man who's trending online?! Ah, you're right!He is so handsome!

Page 3 Transcriptions
Trending online? Why? Pull out

Page 4 Transcriptions
Everyone is searching:A certain valuable wig was swept away overnight Trending online Black and white dot hair growth essence How to grow your hair quickly "The Sheep and The Wolf" Press Conference #Lanpi and the eldest son of Lee Group# All real time Trending + Follow Just now More than 140,000 likes Come over here!: Oh my god, the eldest son is so handsome~~ Lanpi and the eldest son of the Lee Group A complete set of blades for collectors Author Lanpi's hysterical fit Hype of "The sheep and the wolf" More trending news Video Hot Q&A New Pictures Rec Circle Dot News 3 minutes ago Cha-caw: The person beside him, let go of your fat hand!! New New New

Page 5 Transcriptions
What the hell is this?!! Makeup ruined from crying and in a stunned state at suddenly being taken away After being beautifully photoshopped I'm goingto kill someone!!!What is this?!!!

Page 6 Transcriptions
What the⎯⎯!These people only care about those in power! They don't even photoshop me before posting this!! Pfft...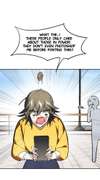 Page 7 Transcriptions
What are youlaughing about?!! We've walked for solong and you didn't eventell me that my makeupis ruined!! Pfft... You really have not changed one bit.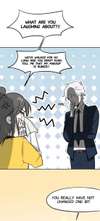 Page 8 Transcriptions
Hahahahaha Startled