Page 1 Transcriptions
SHEEP WN WOLF'S CLOTHING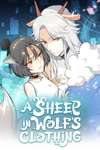 Page 2 Transcriptions
I'm dying, I'm dying, I'm dying! Huff... Huff... Touch

Page 3 Transcriptions
That was scary... The pain I felt in that world was way too realistic... No, now's not the time to think about this.

Page 4 Transcriptions
The heroine fell off a cliff and was stabbed to death in the first chapter. won't have just ended like this, right?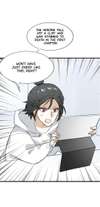 Page 5 Transcriptions
Chapter two The ending of the story will depend on the heroine's good fortune now... Who needs your luck! Am I supposed to enter the world again and to fight with the grim reaper?! Let's wish her luck... The small sheep said timidly: "My King... Don't you feel... something heavy on your head?" ... The little sheep was in shock as Da Niu was stabbed by the horns of the sheep king and the blood splashed out.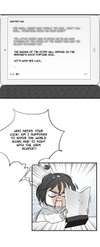 Page 6 Transcriptions
Um? The wolf in sheep's clothing Chapter two Oh no, the main heroine so pitiful in chapter two. Or is she not the main heroine? Is there another heroine in the next chapter? hehehe. Runny: 3 minutes ago Da Niu must persevere!! You just have to hang on until more guys appear! The snail that travels on the leaves: 5 minutes ago Running without trousers: 6 minutes ago This is a strange story but I look forward to future development. You can do this, author!! The responses from readers turned out to be pretty good... latest Comments

Page 7 Transcriptions
I should cheer up and create better plots for the lovely readers! ... Why am I always tied up when I wake up in this world?

Page 8 Transcriptions
Eh? The injury on my stomach no longer hurts. The recovery rate of a Beastman is amazing. You are awake. I've longed to meet another who's also suffering in the Sheep King's hands like me... Sheep King? Suffer?

Page 9 Transcriptions
What the!! What the hell is this!! This is the Sheep Kingdom's prison. It is built by Sheep King who's known to be bored and perverted. The chance of Escape is 0%

Page 10 Transcriptions
Let's not talk about how this miserable heroine is now in prison... If I keep staying here like this, I'm afraid this chapter... ... peep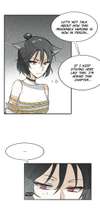 Page 11 Transcriptions
Brother, how did you end up here? Sigh... I can only blame myself. When I was trading at the black market,

Page 12 Transcriptions
I heard that the national treasure of sheep kingdom, sheep cashmere, contains supreme spiritual power...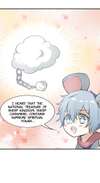 Page 13 Transcriptions
So, I came to see what this treasure looks like. In the end, I was arrested while I was stealing some food when I arrived in the Sheep Kingdom.

Page 14 Transcriptions
You could've just said you were caught for stealing. You didn't have to beat around the bush. It's for survival! How can you call it stealing! Pfff ⎯⎯⎯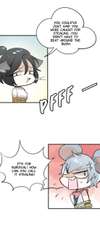 Page 15 Transcriptions
Anyway, so, what did you do to get arrested? Humph! I'm a good person with a flawless personality. I am wrongly arrested... Thump The king will now meet the woman who stole the national treasure! Thump thump | |
Page 16 Transcriptions
... What? To steal the national treasure directly... You are more courageous than me! wait... wait a moment!!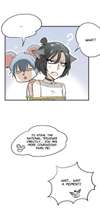 Page 17 Transcriptions
Let go I don't want to see that perverted king! of me!

Page 18 Transcriptions
Oh? The perverted king? Throw

Page 19 Transcriptions
So, that's what my reputation is like in the wolf clan. ...

Page 20 Transcriptions

Page 21 Transcriptions
Eh? Isn't this person who stabbed me to death previously? He looks like a gentle NPC. A teenage girl's increasing heartbeat

Page 22 Transcriptions
I remember you. Your name is Da Niu, right? The one who caused chaos at Tiger Kingdom's banquet. You attacked the Sheep King, and stole our national treasure.

Page 23 Transcriptions
If you return the treasure, I will spare your corpse. Brokenhearted What?

Page 24 Transcriptions