Page 1 Transcriptions
SHEEP WN WOLF'S CLOTHING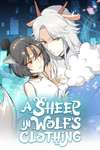 Page 2 Transcriptions

Page 3 Transcriptions
Ugh ⎯⎯⎯⎯⎯ It's in a mess again. It seems like the kid was bullied again today... It's been days

Page 4 Transcriptions
This child is called Xiao Liu. His brother sold him as a slave to Old Liu three years ago. His brother left and never came back after he took the money. Everyone is afraid that Xiao Liu would be sad, so they kept the truth from him and told him that his brother will return.

Page 5 Transcriptions
Everyone would help him if they see others bullying him. But our Aunty Da Niu seems indifferent. It has been days and you've not helped even once.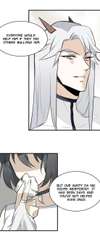 Page 6 Transcriptions
... So what? Why should I care about another kid? But you, as their king, seem to not care about your people at all.

Page 7 Transcriptions
...

Page 8 Transcriptions
Smirk They're not breaking the law. Isn't it nice for them to live a bit freely?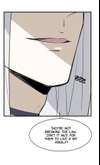 Page 9 Transcriptions
Are you leaving after saying a few words? Step step This person is obviously colder than me. . . .

Page 10 Transcriptions
Hahaha! Your mother doesn't want you anymore! Lai Xiao Guang~ Your mom doesn't love you~! Beat her! Ha ha

Page 11 Transcriptions
My mom still wants me... Boohoo... Startled Mom, save me...

Page 12 Transcriptions
Humph What does that have to do with me...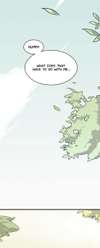 Page 13 Transcriptions
Step step...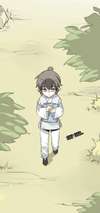 Page 14 Transcriptions
Hey, kid. It's been so long, You should know your brother won't be coming back.

Page 15 Transcriptions
Your family has exchanged you for money to live a good life. ... What about you? Are you still waiting for others to save you when you're bullied?

Page 16 Transcriptions
I know!! How much longer do you want to deceive yourself... Startled I know... I know my brother won't be coming back anymore⎯⎯⎯

Page 17 Transcriptions
But I still want to be a good boy! When I get bullied, my brother might appear and save me⎯⎯⎯⎯⎯ Then, I can ask him... why did he abandon me⎯⎯⎯⎯⎯

Page 18 Transcriptions

Page 19 Transcriptions
Is it because I wasn't obedient enough— That's why my brother left me⎯⎯⎯ Bahhh⎯⎯⎯⎯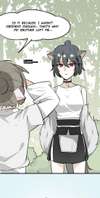 Page 20 Transcriptions
Xiao Liu is a kind and obedient child. But not everyone will return your kindness. So you have to grow up quickly and understand that. You need to know that no one can be trusted except yourself. Thus, you can only rely on yourself.

Page 21 Transcriptions
Being bullied like that every day must feel bad, right? Yes! Yesterday, an uncle helped me to chase those bullies away and he gave me this. He said to swing this at them the next time they come to bully me⎯⎯⎯⎯ Stop⎯⎯⎯⎯⎯ How can he teach a young child to break the law? It seems like the sheep village is not as peaceful as I imagined... Where did you pull it out from

Page 22 Transcriptions
Xiao Liu, that method is a bit crude. Why don't I teach you a gentler method of self-defense?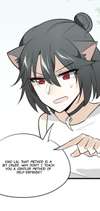 Page 23 Transcriptions
Ok!!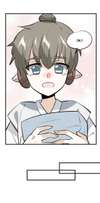 Page 24 Transcriptions
Step step step . . .

Page 25 Transcriptions
Found him⎯⎯⎯⎯⎯ Hehe Hehe

Page 26 Transcriptions
Wow!! We managed to steal the food today⎯⎯⎯⎯⎯ Old Liu's food is delicious! Quick! Let's split it!! First, let them eat all the food you have.

Page 27 Transcriptions
Please eat slowly. Drink some water. It will help you to swallow.

Page 28 Transcriptions
Brother! Leave some more for me. You are finally behaving nicely. Second, let them touch the water bottle.

Page 29 Transcriptions
By the way, I have prepared a gift for all of you. But I'm a little embarrassed... So can you please cover your eyes with your hands? I'm afraid you will peek.

Page 30 Transcriptions
Ok! Why are you so polite today? Hehehe Ah!! What's going on⎯⎯⎯⎯ My eyes are burning!! I can't open them!!!

Page 31 Transcriptions

Page 32 Transcriptions
My stomach is aching all of a sudden too! Ahh! I need to go to the latrine⎯⎯⎯ I can't open my eyes!! That day, the sheep village was filled with a peculiar smell. Legend has it that 3 children soiled their pants and were running around blindly. The 3 children were strictly disciplined by their parents and never dared to harass others again. Sister Da Niu!! You are amazing!! They stopped coming to make trouble for me!!

Page 33 Transcriptions
Laxatives Laxatives were added to their food and chili water was applied onto the water bottle. Of course it would hurt when they touched their eyes... Diarrhea didn't kill them!

Page 34 Transcriptions
Why do I feel that this kid's skills have gone a little in the wrong direction... I have invented a powder that causes itchiness and candy that can make a person mute. I want to try them out next time. Anyway~ We've achieved the original intention~ I'm really a very good mentor!! Yes! I did well! Yeah~

Page 35 Transcriptions
I'm becoming more interested in you.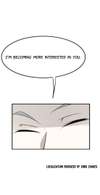 Page 36 Transcriptions