Page 1 Transcriptions
Chapter 16 : Rotor ( 2 )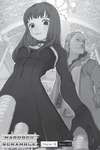 Page 2 Transcriptions
CHING Wanna play ? Whoa You should get used to the place First . BSTA But before we start I know . ... you need to remember we're not here for fun . We're after Shell's memories .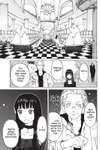 Page 3 Transcriptions
Par cong IFA 44 Look at all I won 31 844 CLING HAL ENOOSH , He's having the most fun ... All the endor phins are rushing to my head and I feel like I could do anyth Take seat ! It's a Don't worry , Balot . blast ! This is a great stress reliever Pretend you came here for fun . You should start playing too .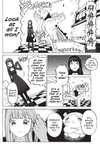 Page 4 Transcriptions
I can win big if I use Snark here ... Loa Don't under estimate the security I STARE The eye Small cameras that monitor your Hove ments . the sky .