Page 1 Transcriptions
Chapter 13 : Injection ( 1 )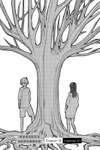 Page 2 Transcriptions
What a grand garden ! . *** Fish swim in the sky ... ! MUNCH CRAB FSSSHH Fantastic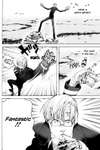 Page 3 Transcriptions
WTV But ... ORI WKA ho 2 ... is Rune Balot really here ? ATHUD It's the will of God ! So she must meet her Adam !! That must mean she's Eve ... !! And if this is Paradise ... It's only a matter of time before she French kisses me !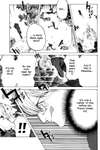 Page 4 Transcriptions
RUSTLE Good afternoon Mademoiselle THUD H wolde marw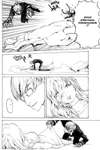 Page 5 Transcriptions
Br LD ... living sex dolls !! Look at all the ... HEH ... this is called Paradise ! Now I understand why ...