Page 1 Transcriptions
0 0 Chapter 10 : Spark ( 4 )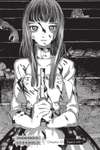 Page 2 Transcriptions
I didn't want to do it . A long time ago a friend used me to kill someone . I am a tool . So we parted ways . I wasn't waiting for a new partner ... Com I was just waiting ... because I am a tool . UL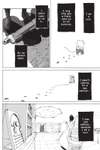 Page 3 Transcriptions
She's in a really good But then I found A mood kind her ... now ... I wonder why ? fo master who snug gled with me ... I've never seen her look this happy before .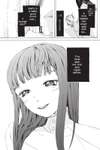 Page 4 Transcriptions
Gasp ! Gasp ! Gasp ! GIGGLE GIGGLE It wasn't supposed to be like this . GASP GASP OE -- cn . Out of breath ?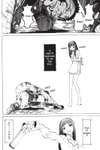 Page 5 Transcriptions
BANG 00 Uu ... wysig Waaahh Balot ! " You've got it wrong Eufcoque . " If you think Fighting is this fun you don't deserve the weapon anymore ! Why are you laughing ? Stop playing around ! ( POP Ugh ! KUC 25