Page 1 Transcriptions
SPIRIT SWORD SOVEREIGN SEASON 2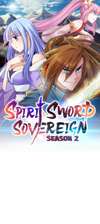 Page 2 Transcriptions
The Great Devouring Spirit Python is a supreme Divine Beast, no less than the True Fire Phoenix and the White Tiger. However, because it is too rare and mysterious, not many people know it. In this way, the Monster Proud Spirit Grass in the cave has been mutated due to the beast's aura. SWISH! OMG!!!

Page 3 Transcriptions

Page 4 Transcriptions
PUFF! Scare!!

Page 5 Transcriptions
BANG! Wait! What's going on? Could it be that Elder Qin Yang's move actually worked?

Page 6 Transcriptions
What the hell is going on? I didn't do anything... Elder Qin Yang has far-reaching supernatural power. It seems that the Bengshan python is defeated without fighting. Hahaha! Bengshan python, huh? It's nothing more than a mountain python.

Page 7 Transcriptions
Not right... It seems it's my turn to show up. This python may have just broken through the realm, and be in a period of weakness due to excessive internal dissipation of energy. The power of the Great Devouring Spirit Python is not trivial. It can't be defeated easily by that kind of move...

Page 8 Transcriptions

Page 9 Transcriptions
Wait till we pull off its horn to sell as a souvenir, we will earn a lot of money then! Beast! Look how arrogant you are! Evil beast! I'll take your life! What?! This bastard... easily took the full blow of the Vientiane Arm Armor! bANG!

Page 10 Transcriptions
Who are you??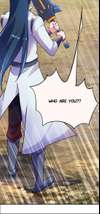 Page 11 Transcriptions

Page 12 Transcriptions
I'm from the Wildlife Conservation Society. EH??? No matter who you are, If you dare to go against the Qin and the Chang family, you're so dead! Vientiane Arm Armor,

Page 13 Transcriptions
Sword style! Vientiane Arm Armor,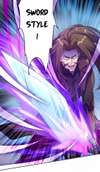 Page 14 Transcriptions

Page 15 Transcriptions
I'll kill you! SWISH WHAM

Page 16 Transcriptions
AH AH AH AH! Vientiane Arm Armor, huh? Awesome. Now it belongs to me. POP!

Page 17 Transcriptions

Page 18 Transcriptions
Good! No wonder It's the first- class king weapon. Bastard! You hurt my Qin family's elder and took away my Qin family's treasure. We will not let you leave here alive today! That's right! Kill him!

Page 19 Transcriptions
Perfect timing! Let me try out the power of this Vientiane Armor. Mountain Breaking Axe! Die!

Page 20 Transcriptions

Page 21 Transcriptions
This is impossible! CLANK!

Page 22 Transcriptions
Hmph, anyone else?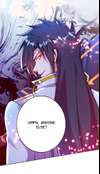 Page 23 Transcriptions
What... What a terrifying power! It's over, he'll kill all of us! Run away!

Page 24 Transcriptions

Page 25 Transcriptions
What a bunch of fear-death scumbags.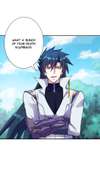 Page 26 Transcriptions
Boy, are you alright? Oh no!

Page 27 Transcriptions