Page 1 Transcriptions
Localization produced by INKR The Demon Goddess is My Maid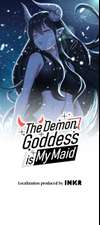 Page 2 Transcriptions
What are you trying to do?! Move aside! This has nothing to do with you! Although I don't know who you are... Nobody can bully Xiaobai except for me! It doesn't matter. When it comes to bugs, there's no difference if...

Page 3 Transcriptions
One or two of them die! That's... ARGH! Mengni!

Page 4 Transcriptions
Hah. Do you think you are in a position to care about others?! Oh no! TSK... You guys sure know how to cause trouble! Eh?!

Page 5 Transcriptions
Stop it, Lilith! Your highness?! W-Why would you save him?! The pact was just an accident. he's willing to cooperate and break the pact as well... Once the pact is broken off, I will return to the demonic realm immediately. There is no need to kill the innocent. You only worry about these bugs! But what about you?! Move aside

Page 6 Transcriptions
There's people in the demonic realm who already objected to you succeeding as the Demon Goddess... IF the Demonic Realm knows that you made a pact with a mere human, the elders will... Enough, Lilith! Do you obey the elders or me?! Demon Goddess... Call me by my name!

Page 7 Transcriptions
E... Eri.. Ca... You are my only friend in the demonic realm, Lilith! Who else can I trust... If I can't even trust you!

Page 8 Transcriptions
I got it. I won't attack them anymore. Sigh... I was hoping to take you back before the elders found out about it... Looks like it's not working... What do you plan to do? I will be staying here for a while. What?!
Page 9 Transcriptions
Up to you then. I can't convince you anyway... Hey! That bug over there! Did you hear that?! I'll let you off this time! Yes... okay!

Page 10 Transcriptions
But You will die If I know that You are... disrespectful towards Erica. S-Sure! Be careful in the human realm, okay? I'll get going. I'll try to cover up for you in the demonic realm! Okay. Thanks!

Page 11 Transcriptions
S-she disappeared just like that?! Oh, right! Mengni! Mengni! Ooh, it hurts. A-Are you okay?!

Page 12 Transcriptions
I-I'll take you to the hospital right away! IT's alright... The thing is... Why is Eric a girl?! What the hell did you two do?! That's not the main point?! Sigh...

Page 13 Transcriptions
That night, at Xiaobai's house. Anyway, this was what happened... It's purely an accident! It does sound like an accident... However...

Page 14 Transcriptions
Who can confirm that you did not skip any important details?! Everything I said was all true! Do you believe it? It's such a fantasy, no? Well, I mean, after what I went through today...

Page 15 Transcriptions
And Eric also transformed himself into a woman in front of me... Why are you still eating? Why is there donut in my house? Oh? So this is called a donut? IT's the leftovers from just now... I put it in my magic space and took it away.

Page 16 Transcriptions
What are you looking at?! I won't share it with you! Nobody wants to eat it, okay?! BAM! Eh? Let me go and open the door. It's already so late. Why would anyone knock on my room door? Don't tell me it's... BAM! BAM!

Page 17 Transcriptions
Hold on! Don't open the door! PFFT! Miss Xia! I Finally found you! You are really here! Mengni's bodyguard? How did these people even bypass the main door and get straight to my room?!

Page 18 Transcriptions
H-how did you find me?! That's not important. Miss Xia, you disappeared the moment you got off the plane. You are making this very difficult for me!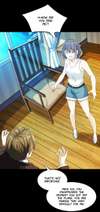 Page 19 Transcriptions
GRAB! Anyway, please come home with me! Ahhh! Why must it be now?!

Page 20 Transcriptions
Can you hold on for a second? No! Take care, you two...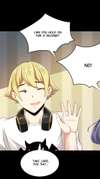 Page 21 Transcriptions
Remember this, Xiaobai! If I know that you did something to Erica, I will end you! Pervert! Scumbag! Annoyingly lucky male lead in those romcom novels! That last sentence! What does it mean?!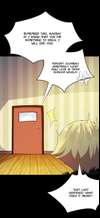 Page 22 Transcriptions
Phew... Finally managed to survive... She's gone? Hmm... Let's get started then. Huh? Get started on what?

Page 23 Transcriptions
BAM! What are you trying to do?!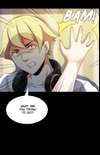 Page 24 Transcriptions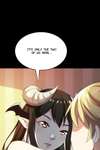 Page 25 Transcriptions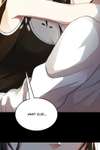 Page 26 Transcriptions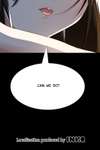 Page 27 Transcriptions
快 ! Kuaikan Comics