Page 1 Transcriptions
Localization produced by INKR The Demon Goddess is My Maid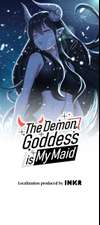 Page 2 Transcriptions
Look at her! Her outfit looks so cute! Wow, she looks really cute!

Page 3 Transcriptions
Tsk! These human bugs are so annoying!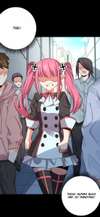 Page 4 Transcriptions
Should I just kill them all... Wow, her ears! Is she trying to cosplay as a demon girl? She's so cool!
Page 5 Transcriptions
Oh, forget it. I guess Some of them do have nice things to say. But, Now I'm lost since the Demon Princess' presence suddenly disappeared... I'd better hurry and find her highness, the demon goddess, before the elders know about this.

Page 6 Transcriptions
Eh? Come to think of it, I haven't looked around here yet. Let's go in and take a look. Huh?! She's going in?!

Page 7 Transcriptions
♪~ ♪~ Boss... there... Yeah, I saw her.

Page 8 Transcriptions
Seems like... A little kitten has trespassed in. Hahahaha!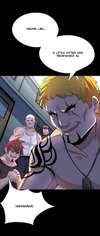 Page 9 Transcriptions
Hehehe! Hehe! Tut, tut...

Page 10 Transcriptions
Hey! You guys are blocking the way!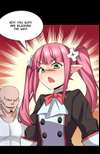 Page 11 Transcriptions
Blocking the way?! You have no idea what's going right now, huh? Hahaha!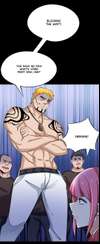 Page 12 Transcriptions
Even though you are just a little girl... There's no way out since you are now in my territory! A little girl?!

Page 13 Transcriptions
I presume you come from a wealthy family judging from the way you're dressed... You should know what to do. Hurry and pay up! Or else... Kiddo, you know What we are capable of! KIDDO?!

Page 14 Transcriptions
You guys are the kids, alright! Oh, my! Boss! Hey, you brat! What did you do to our boss?! Tsk! You guys are the brats, alright?!

Page 15 Transcriptions
How dare you call me a kiddo?!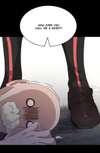 Page 16 Transcriptions
Nobody, not even those in the demon realm... Dare to call me a kid, okay?! Hey, Something's wrong with this kid… No, I mean, this person! You guys are just some mere bugs to me... All of you better not run away from me! Hold... on! I was wrong... Ah!
Page 17 Transcriptions

Page 18 Transcriptions
Humph! This is such a waste of time! How long will I take to find her if I keep walking aimlessly like this?!

Page 19 Transcriptions
I guess I can only use my teleportation magic... although it will waste my magic powers... LIGHT EFFECTS But things will be easier once I sense her presence! disappear Boohoo...

Page 20 Transcriptions
Argh!

Page 21 Transcriptions
What the... I actually survived?! Luckily my body was strong enough to withstand it... Ah __ __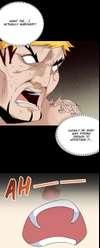 Page 22 Transcriptions
AHCHOO! Why do I suddenly feel like something bad's going to happen? But, anyway...

Page 23 Transcriptions
Wow! I didn't know the human realm was so lively! Wow! What's this! This guy is so embarrassing!

Page 24 Transcriptions
What the! He's not here yet?! Terminal Exit Mengni!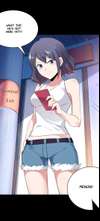 Page 25 Transcriptions
Oh, you've already arrived! Why didn't you say so earlier?

Page 26 Transcriptions
Apologize! Eh? Why? You made me wait for so long! And you still dare to ask why?! I'm... I'm sorry!

Page 27 Transcriptions
Something happened along the way! Don't be like this! WE are not alone, you know! Trembling... Oh? Who's that?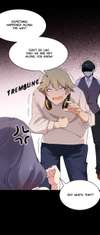 Page 28 Transcriptions
H-Hello. Hahaha! Hi! I've made a fool of myself! I'm Mengni Xia! Terminal Exit

Page 29 Transcriptions
I'm Xiaobai's girlfriend~ I'm... Eric. What girlfriend?! Since when?! Don't spout nonsense! No, I'm not... We even made a pact last time! Oh, Stop talking about that!

Page 30 Transcriptions
A Pact?!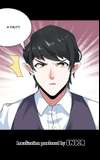 Page 31 Transcriptions
快 ! Kuaikan Comics