Page 1 Transcriptions
Localization produced by INKR The Demon Goddess is My Maid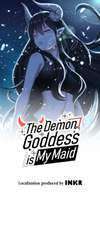 Page 2 Transcriptions
Pact? Again? I only said stop and she really stopped in her tracks... And she's in such a hurry to break the pact...

Page 3 Transcriptions
Could it be that... Hey! Pretend to meow like a cat! Fat hope! I would never...

Page 4 Transcriptions
Um... M... meow~ Wow! It really works!

Page 5 Transcriptions

Page 6 Transcriptions
Sure enough, I guessed it right! Bast*rd! Are you tired of living?!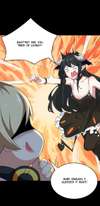 Page 7 Transcriptions
Hehe... If that's how things are, then what happens next is going to be fun... stands up What are you trying to do?!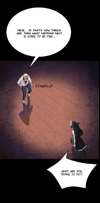 Page 8 Transcriptions
Nothing~ I just suddenly remembered that I have an outfit in my collection... which would suit you perfectly! That's... No... What... what outfit?!

Page 9 Transcriptions
Please, don't!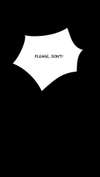 Page 10 Transcriptions
Ah...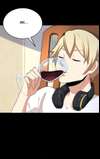 Page 11 Transcriptions
Is... Is there anything else you need... Mas... Sure enough, Drinking coke in a wine glass is so satisfying~

Page 12 Transcriptions
Master... Woah, Not bad. It really suits you.

Page 13 Transcriptions
Come and massage my legs. O-Okay! Oh, right. Recently, my legs hurts.

Page 14 Transcriptions
Just you wait! You are so pushing your luck!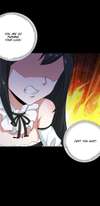 Page 15 Transcriptions
Oh~ It's so comfortable! Indeed, it's so good to have a servant! Give me a shoulder massage later!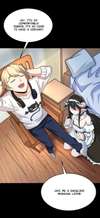 Page 16 Transcriptions
Okay. Hmm...

Page 17 Transcriptions
Why are you so weak?! Did you not eat?! Use more strength!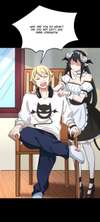 Page 18 Transcriptions
Pinch! Pinch! Ouch! Ouch! Ouch! Hey, stop it! Oh, you want me to stop?

Page 19 Transcriptions
Who do you think you are? How much longer do you think you can order me around?! Now, Say your last words. Keep it short! Pinch! S-sorry... I was wrong!

Page 20 Transcriptions
Under Xiaobai Su's house. Anyway...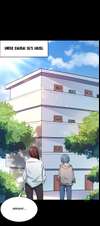 Page 21 Transcriptions
Apologise to Xiaobai first, okay? You were the one who suggested that we lie to him. Hey! Why is it me?! You were the one who proposed that plan! Help...

Page 22 Transcriptions
Help!!!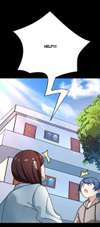 Page 23 Transcriptions
That's... That's Xiaobai's voice! Xiaobai! Are you okay?!

Page 24 Transcriptions
Stay still! H-help... Quick, help me!!!

Page 25 Transcriptions
Sorry for disturbing you! Eh? Wait! I'm not... It's not what you think! Hey, hurry Come back!

Page 26 Transcriptions
After some explanation... So... This is how it happened... It's not what you think it is, okay?

Page 27 Transcriptions

Page 28 Transcriptions
Demon goddess? Pact? Comic? Cosplay? Although I have no idea what you are talking about... You sure know how to play, huh? I'm so gonna kill you!

Page 29 Transcriptions
Oh, forget it. Why are you here? We wanted to apologise for what happened yesterday... But I guess we don't need to since... The audacity of you to even mention yesterday?!

Page 30 Transcriptions
Oh, by the way... Did you forget that Devilish girl is coming back today? It's today?! I totally forgot about it!

Page 31 Transcriptions
Hello! Buzz Buzz

Page 32 Transcriptions
Xiaobai Su! You have two hours to show up at the airport! I'm on my way... I'll be there so- beep一 Hello? Hello?

Page 33 Transcriptions
We'll be leaving. Goodbye! Hey! Don't leave me alone! Well... We shouldn't bother you anymore if there's no further matters...
Page 34 Transcriptions
SLAM! Well... You guys are so useless!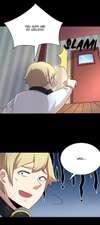 Page 35 Transcriptions
I'll be going, then... Stop right there! You need to break the pact first!

Page 36 Transcriptions
I will definitely break the pact once I'm back! But I will die if I'm late for this! No! What if you run away?! I'm coming with you! No... You can't!

Page 37 Transcriptions
What?! No... I mean... I won't be able to live another day if she sees me with other girls...

Page 38 Transcriptions
Tsk. you are so troublesome! Snap!

Page 39 Transcriptions
What the...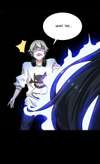 Page 40 Transcriptions
It will be okay... If I look like this, right? sniff sniff!

Page 41 Transcriptions
Ah! Found it!

Page 42 Transcriptions
I can sense the presence of the Demon Goddess!
Page 43 Transcriptions
快 ! Kuaikan Comics