Page 1 Transcriptions
Localization produced by INKR The Demon Goddess is My Maid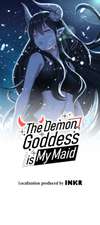 Page 2 Transcriptions
The second day... Hmm... Opens her eyes...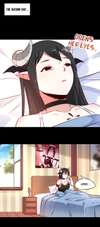 Page 3 Transcriptions
Why am I still so sleepy... are you awake? Hey, mortal being! Did you try to take advantage of me last night?! SHOCK!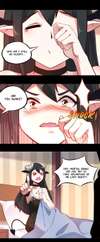 Page 4 Transcriptions
Look at the state I'm in right now. Do you think I am capable of doing anything to you? Eat something if you are hungry... Humph! I don't eat human food! rumbling~

Page 5 Transcriptions
Tsk. shoosh! Well, I Guess I could eat a bit since... You didn't try to take advantage of me last night. Rumbling~ rumbling~

Page 6 Transcriptions
Oh, right! Read out what's on this paper. SMACK! I need to hurry back once I'm done eating! What is this... Demon... Demon lord... demon Goddess... Pact... Pfft!

Page 7 Transcriptions
This... Are you serious? pick up Hey. You adore this figurine, huh? PINCH~

Page 8 Transcriptions
Hey! Are you a devil or what?! Let go of my honghong! Hehehe~ I was wrong! I was wrong! I'll read it out! I'll read whatever it is, even if it's cringe! THUMP!

Page 9 Transcriptions
Dear Demon Lord!

Page 10 Transcriptions
I hereby swear by my name, Xiaobai Su... that I will voluntarily break the pact... with the Demon Princess!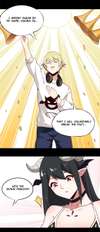 Page 11 Transcriptions
Disappear! Hahaha! This d*mn pact is finally terminated!
Page 12 Transcriptions
Uh? What are you talking about? Humph! Well done! I'll return this to you! No! Be careful!

Page 13 Transcriptions
clank! Honghong!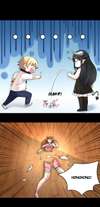 Page 14 Transcriptions
Hong... Honghong... Oh, you are so dramatic. It's just some resin kit figurine, right?
Page 15 Transcriptions
GRAB! Dripping! Hey! what are you trying to do?! Stands up People like you...
Page 16 Transcriptions
Will never understand how important Honghong is to me! drips!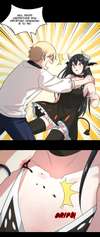 Page 17 Transcriptions
Eh! Shoosh!

Page 18 Transcriptions
You are looking at the next successor of the demonic realm. How dare you raise your voice at me?! even the elders in the clan don't dare to raise their voices at me... Alright, then... Ever since I was young...

Page 19 Transcriptions
Considering the fact that you peeped at me showering last night... D*mn it! Let's settle our scores once and for all! stop! stop! I was wrong!

Page 20 Transcriptions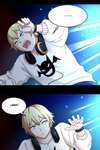 Page 21 Transcriptions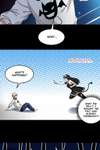 Page 22 Transcriptions

Page 23 Transcriptions