Page 1 Transcriptions
Localization produced by INKR The Demon Goddess is My Maid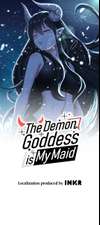 Page 2 Transcriptions
If I'm not wrong... This is the men's toilet, no? Is she lost? That's weird... I teleported here following the Demon Goddess' presence. Why was I led to this guy instead? Well...

Page 3 Transcriptions
Are you lost, kiddo? This is the men's toilet. KIDDO?! Another insolent being! Alright. You'd better hurry go out before others come in.

Page 4 Transcriptions
Oh? The audacity of you...

Page 5 Transcriptions
To even pat my head?!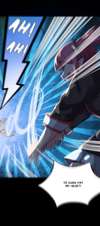 Page 6 Transcriptions
Argh! Why...

Page 7 Transcriptions
Why Is the demon Goddess' presence found on you? STOMP!

Page 8 Transcriptions
Tell me! Where is her highness, the Demon goddess?!

Page 9 Transcriptions
What demon goddess? Could it be... Let's just pretend I'm dead and wait for a chance! Hey! Speak up! Are you dead?! Wait! I need to figure out a way to get out first!

Page 10 Transcriptions
You were still alive and kicking just now... If that's the case, then I'll send you to hell! Don't blame me for being ruthless! Stop, stop, stop! Don't step there! Are you a devil or what?!

Page 11 Transcriptions

Page 12 Transcriptions
Tsk! I thought you were pretending to be dead? Are you going to tell me or not?! I'll say! I'll tell you! Well... Isn't the Demon Goddess right behind you?

Page 13 Transcriptions
Do you really think I'm that naive?! Heh heh... You are Going to run away, right? trying to distract me by asking me to look behind? See! I knew there was nothing behind me! But you still fell for it though?! ......

Page 14 Transcriptions

Page 15 Transcriptions
Now is the time! I'd better hurry and get out of here! Anyway, Her grip loosened!

Page 16 Transcriptions
Rascal!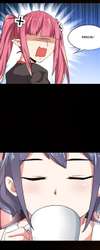 Page 17 Transcriptions
HELP! Xiaobai?!

Page 18 Transcriptions
That's... Stop right there! Lilith?!

Page 19 Transcriptions
Thank goodness I got rid of her! Come on, Don't stop running! Gasps~ Gasps~ I can't run anymore...

Page 20 Transcriptions
Eh?!

Page 21 Transcriptions
Let's see if You run faster or I teleport faster! Y-you're a ghost!!! Let me off!!

Page 22 Transcriptions
I won't kill you. But I'm gonna break your legs since you are so good at running! Lilith! Stop! It's her highness, the Demon Goddess! OH?! Why do you look like that?! Well... It's a long story...

Page 23 Transcriptions
You'd better tell me everything later. What's going on? Who is that kid? Better not say she's a kid... It's so scary. Just how many things are you hiding from me...

Page 24 Transcriptions
Oh, by the way! Why is your presence found on him, your highness? I-Is that so?! Hey, you bugs! What exactly is going on here?! Who are you calling bugs?! Mind your language! Mengni...
Page 25 Transcriptions
Something's not right! Even if he hangs out with Her Highness frequently, the presence found on him wouldn't be so prominent... Presence? What is that? And I sensed that Her Highness' presence has faded as compared to before... Could it be that...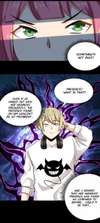 Page 26 Transcriptions
Your Highness. H-How is it possible... We were playmates since young... I know the look on your face when you lie... Therefore... I guessed correctly, huh? Listen to me, Lilith! Did you form a pact with him?! P-Pact? Why would I form it with a human...

Page 27 Transcriptions
What's going on?! I will... Kill him right now!

Page 28 Transcriptions
快 ! Kuaikan Comics