Page 1 Transcriptions
Localization produced by INKR The Demon Goddess is My Maid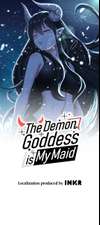 Page 2 Transcriptions
You can form pacts, yet there's no demonic scent on you... Don't tell me you are a celestial being?! No... I am...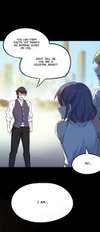 Page 3 Transcriptions
The hero of the human realm!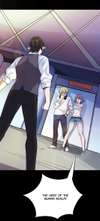 Page 4 Transcriptions
Don't tell me you guys broke the agreement?! Pfft! Xiaobai, your friend can really play along, seems like his 8th grade syndrome was much more worse than mine back then! Thank goodness they are not on the same page. That's impossible! Ever since that war, the human realm will never have a new brave one again!

Page 5 Transcriptions
Hey! 8th Grade syndrome? what's going on?! It's just a story I heard when I was young. Anyway, it doesn't concern you!

Page 6 Transcriptions
Story? Stop asking so much...

Page 7 Transcriptions
Although they are both boys... Why do I feel like something's off? Anyway, we still have something on. I'll send you home, okay? No! Never mind if you are late. I finally came back after some time, at least show some sincerity! Eh?!

Page 8 Transcriptions

Page 9 Transcriptions
Hmm... Not bad. At least you know that I like the cakes here.

Page 10 Transcriptions
Alright, hurry and eat up. If not...

Page 11 Transcriptions
I'll be killed...

Page 12 Transcriptions
IF this drags on!

Page 13 Transcriptions
Are you not going to eat? Humph! I don't care about the junk food in the human realm! Wow... He's really very engrossed in his delusion...

Page 14 Transcriptions
Tsk. Yet, you ate my bread yesterday... Oh? Is that so?! I was wrong!

Page 15 Transcriptions
How delicious can the food from the human realm be? I had no choice but to consume it the other time because of the pact... Stop talking! A pact?

Page 16 Transcriptions
Ahhhhh... DOre wan die?! (Do you wanna die?!) Eat some of this and stop talking!

Page 17 Transcriptions
What's wrong? Nothing... my leg is numb... Oh? Dis dase (This taste)...

Page 18 Transcriptions
What is this?! How could There be such a delicious food in the world? This ring-shaped food is simply... It's like a decorated sweet jewelry ring! Gosh, you can really change your stance in an instance, huh?

Page 19 Transcriptions
But, thank goodness... At least I managed to survive for now... But, can you at least move your foot away?!

Page 20 Transcriptions
Never mind... I'm slowly getting used to it and don't feel any pain by now... IT HURTS!

Page 21 Transcriptions
My legs... Why... again? Hey!

Page 22 Transcriptions
Eric was trying to talk about a pact, right? What's going on?! Is... is that so? I didn't really hear clearly... Are you going to say it or not?! It's a GAME! He's just talking about a gamE!

Page 23 Transcriptions
Is that so? IT doesn't seem as simple as it sounds... My legs has lost all feelings... Waiter! Another serving, please! Okay!

Page 24 Transcriptions
Hey! You ate our share, and you still want more?! Do you have a problem with that? N-no! I'll go pay the bill and make a trip to the toilet.

Page 25 Transcriptions
Alas, What is all this... Just what did I do? I still feel like something's off... Xiaobai obeyed whatever Eric said since just now... It's as though he's taking care of a girl... IT's freshly made! Could it be that Xiaobai is really...

Page 26 Transcriptions

Page 27 Transcriptions
Eyyy~~ Listen to me, Eric! Xiaobai can only date girls!

Page 28 Transcriptions
What kind of lunch is this?! I feel like I'm in hell! What wrongs did my feet commit? Oooh, it hurts!

Page 29 Transcriptions
Appear! Where is this place?

Page 30 Transcriptions
KNOCK! KNOCK! Someone's in here!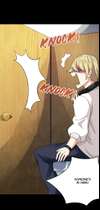 Page 31 Transcriptions
A guy? But this presence... WOAHHH! Who...

Page 32 Transcriptions
Are you?!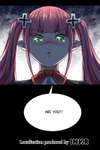 Page 33 Transcriptions
快 ! Kuaikan Comics