Page 1 Transcriptions
YIN YUERONG ... YOU'VE GONE TOO FAR ! WHAT GIVES YOU THE RIGHT TO TELL ME TO KNEEL ? TAKE THAT BACK OR I'LL TELL HIS MAJESTY !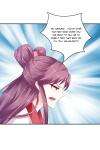 Page 2 Transcriptions
GO AHEAD AND TELL HIM , AND SEE WHAT HAPPENS ! SIT గోడు |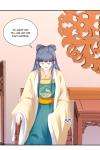 Page 3 Transcriptions
YOU THINK HE'LL TAKE YOUR SIDE ? WHILE YOU SUSPECTED HIS BELOVED AND FELL OUT OF GRACE AT BINHHA PALACE , I SUPPORTED HER !