Page 1 Transcriptions
WHO ? UH ... THE WOMAN WHO GAVE YOU THE JADE PENDANT ? NO ... IT CAN'T BE BIXUAN XU , RIGHT ? IT'S HER . SHE'S EXACTLY THE SAME AS SHE WAS SEVEN YEARS AGO . SHE'S EXACTLY HOW I REMEMBER HER ! OLIO DON'T SCARE ME LIKE THAT . I'M GOING TO TAKE HER BACK AND MARRY HER !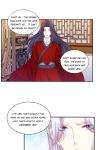 Page 2 Transcriptions
NO WONDER YOU WANT TO STAY HERE . FOR HER , RIGHT ?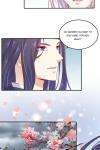 Page 3 Transcriptions
IF SHE AGREES , I'LL TAKE HER AWAY TO GHOST RELIGION AND SPOIL HER FOREVER ! BUT NOW ... SHE HAPPENS TO BE THE WOMAN MURONG CHE HAS BEEN MISSING FOR SEVEN YEARS . HE'S ALSO MY FRIEND , AND I'M NOT AS SINCERE AS HE IS ...