Page 1 Transcriptions
MANHE , WHO ARE YOU SO ANGRY AT ?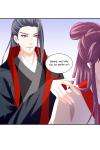 Page 2 Transcriptions
LET ME ASK YOU FIRST WHY ISN'T DONG DEAD ?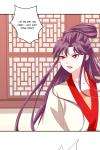 Page 3 Transcriptions
BAI HU TOLD TAO HONG THAT SHE DIED OUTSIDE THE PALACE , BUT WHY WAS SHE AT YIYU PAVILION ? AND SHE WAS STILL ALIVE ! AND WHY DID YOU STOP TAO HONG FROM KILLING HER ?