Page 1 Transcriptions
YOUR HIGHNESS ! THEY'RE COMING ! OH ? THEY'RE HERE A LITTLE SOONER THAN I THOUGHT !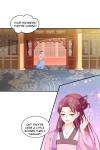 Page 2 Transcriptions
LILI CONCUBINE XIN , HIS MAJESTY HAS DECREED THAT THE PHOENIX SEAL BE HANDED OVER TO ZILAI PAVILION . AND SO , I CAME TO VISIT AND HAND OVER IT TO YOU ! PLEASE TAKE IT !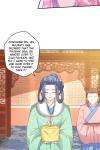 Page 3 Transcriptions
I TRIED TO WEAR HIM DOWN , BUT YOU KNOW HOW STUBBORN HIS MAJESTY CAN BE ! YUERONG , YOU DON'T SEEM TO BE IN A VERY GOOD MOOD . THIS PHOENIX SEAL HAS BEEN IN YOUR HANDS FOR ONLY HALF A MONTH , AND ... THE HAREM IS IN GOOD ORDER UNDER YOUR MANAGEMENT . I CAN'T BELIEVE THAT HIS MAJESTY MADE THIS DECISION .