Page 1 Transcriptions
The coffee is for table three, black tea is for table five! The pasta is for table six! They are just simple orders, and you're still delivering them all wrong!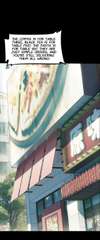 Page 2 Transcriptions
Did you bring your brain with you? Since you don't want to work, then you don't need to come! You don't have to come again!

Page 3 Transcriptions
...... I'll need to find a new job before I starve to death... Delicious cakes...