Page 1 Transcriptions
WE SHOULD BE ON THE INSIDE OF THE FIRE ... MAIMAI TOLD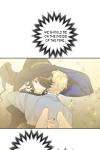 Page 2 Transcriptions
MAIMAI TOLD ME THAT ... ONCE IT ABSORBS ENOUGH POWER , THE FIRE WILL CALM DOWN AND LET ME OUT .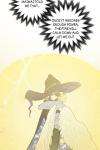 Page 3 Transcriptions
BUT NOW MY MAGIC POWER IS NOT STRONG ENOUGH , AND QIQI'S MAGIC POWER IS ABOUT TO RUN OUT .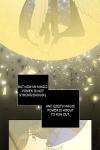 Page 4 Transcriptions
THE FIRE STILL SHOWS NO SIGN OF GOING OUT . WE WILL DIE WHEN OUR MAGIC POWER IS DRAINED .