Page 1 Transcriptions
YE ZHU'S MAGIC POWER LEVEL ... DIDN'T CHANGE AT ALL . IT REMAINS VERY LOW .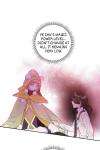 Page 2 Transcriptions
MY PLAN HAS FAILED . ΜΑΙΜΑΙ , , WHERE ARE WE ?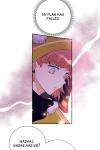 Page 3 Transcriptions
I REMEMBER SEEING YOU IN THE HALLWAY . THEN I FELT DIZZY , AND ... ... SINCE IT'S ALREADY GOT TO THIS POINT , I'LL STOP BEATING AROUND THE BUSH . I'M THE ONE WHO KNOCKED YOU OUT AND BROUGHT YOU HERE TONIGHT .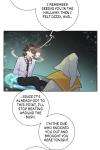 Page 4 Transcriptions
I ORIGINALLY WANTED TO BRING YOU BACK TO YOUR SENSES IN THE ILLUSION WORLD . ONCE YOU'VE GIVEN UP YOUR WEAK HUMANITY , YOU WILL AWAKEN AS A REAL WIZARD .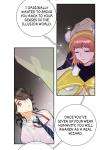 Page 5 Transcriptions
I MUST GET ENOUGH POWERFUL WIZARDS TO ACHIEVE THE MISSION OF THE GATHERING OF THE WITCHES . BUT MY PLAN DIDN'T WORK . SOMEHOW , YOU WOKE UP FROM IT BEFORE YOU BECAME STRONGER .