Page 1 Transcriptions
THE GATHERING OF THE WITCHES WILL BEGIN IN A MOMENT . L ARE YOU READY ?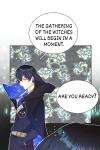 Page 2 Transcriptions
OF COURSE .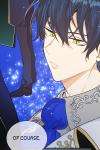 Page 3 Transcriptions
THE MAGIC POTION IS TAKING EFFECT . THE GAME BEGINS ONCE YE ZHU IS AWAKE . AND SHOULD HE FAIL ,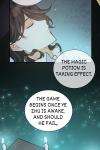 Page 4 Transcriptions
GAAS HID తుల POMPERS HE WOULD BE BURNED TO DEATH IN FRONT OF ALL THE WITCHES HERE . .. ..THEORETICALLY , ANYWAY . I WON'T ACTUALLY ALLOW THAT TO HAPPEN , THOUGH . SO DON'T WORRY .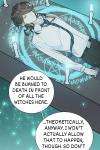 Page 5 Transcriptions
WORRY . I KNEW . HUMANS ARE ... SOFTHEARTED . ONE WILL BE STRANDED