Page 1 Transcriptions
BUBBLING
Page 2 Transcriptions
IT'S FINALLY NEARLY FINISHED . ANNOYED PULLED TWO ALL - NIGHTERS I JUST WANT TO PLAY SOME VIDEO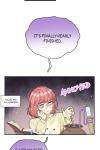 Page 3 Transcriptions
I JUST WANT TO PLAY SOME VIDEO GAMES . I MISSED ALL THE LOG - IN AND DAILY BONUSES . TSK . HE IS HAVING A GREAT TIME . o NOD ANNOYEI NOD MAIMAI , ARE YOU IN THERE ? ? KNOCK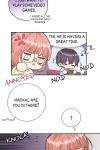 Page 4 Transcriptions
COME IN . UH ... I WANT TO KNOW ABOUT QIQI SAID IT'S FINE , BUT I'M STILL A LITTLE WORRIED .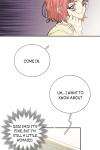 Page 5 Transcriptions
THE POTION QIQI GOT TO DISPEL BAD LUCK . ARE YOU SO BORED ? I CAN'T BELIEVE YOU ARE HERE TO BOTHER ME WITH THIS .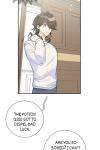 Page 6 Transcriptions
ARE YOU SO BORED ? I CAN'T BELIEVE YOU ARE HERE TO BOTHER ME WITH THIS . De I JUST DON'T WANT WHAT HAPPENED TO YE JUE TO HAPPEN