Page 2 Transcriptions
Muxi also told me that Keane had Asked him about you frequently. Fortunately, MuXi gave him a cursory answer and didn't say much. Keane's paid attention to you because you look so much like Fu. He's idolized Fu since many years ago.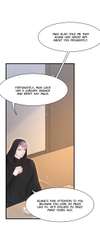 Page 3 Transcriptions
Little Wang was right. sit down Even if Fu and he were as like as two drops of water, What will happen then? Chaoxi is Chaoxi. In the end, He's himself.