Page 1 Transcriptions
Just like Muxi, I had been a member of the Yu Holy Guard. But then I left because of your mother Qing Gu. The reason why I'm still with Muxi is because I'm going back to the Yu after a while, and I have nowhere else to go before that. I didn't want you to get involved too much, so I didn't find you.

Page 2 Transcriptions
What about now? We're involved, do you still want to go back to the Yu? Yes.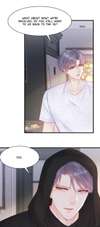 Page 3 Transcriptions
I have some things that I need to go back and deal with. Keane was given an injunction for two months, during this period, Keane can't use the power of the Yu on the ground. But that doesn't mean he'll do nothing. what does he want to do?