Page 1 Transcriptions
SO HE ACTUALLY ... YES ... I DON'T KNOW IF | CAN HOLD ON ANY LONGER . YOU JUST DIDN'T KNOW IT . BUT YOU TWO SEEMED JUST FINE .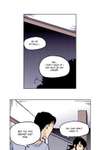 Page 2 Transcriptions
헌던 COUPLE DAYS AGO . SINCE WHEN ?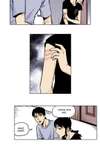 Page 3 Transcriptions
I TRIED TO COPE WITH HIM , HIS SITUATION , AND HIS FATHER . BUT I NEVER EXPECTED HIM TO RAISE HIS HAND . EVER SINCE THE INCIDENT IN THE PARKING LOT , HE'S BECOMING VIOLENT .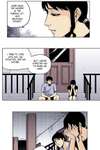 Page 4 Transcriptions
I'M SURE BOTH OF YOU WILL GO THROUGH I DON'T KNOW WHAT I SHOULD DO ... NISA ...