Page 1 Transcriptions
From North to South Localization produced by INKR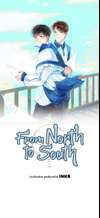 Page 2 Transcriptions
Hey, chubby Fan, are you listening? You're just saying that the class rep is nice to you... I'm just seeing his protagonist's halo glow every day! he's really good at dealing with others. It's amazing! Someone once didn't get on well with him, right? The past is the past, we're good brothers now. I can't believe I have such an excellent brother... I teasedhim before because I wanted to find out the real him.

Page 3 Transcriptions
xiao Yu! Chao Yu Certificate of Merit Taking on class rep position, studying conscientiously and responsibly, having outstanding abilities and excellent achievements, thus you are especially awarded: Excellent class rep I teasedhim before because I wanted to find out the real him. Then I felt relieved after finding out that he's more sche-ming than he looks. At least he won't be like me... It's all over. Don't think about it anymore. yes, it's already over... student.

Page 4 Transcriptions
don't worry. I just got a little wet from the rain, it's okay.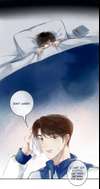 Page 5 Transcriptions
He's too nice of a person! I have to treasure... Ahhhh!!!!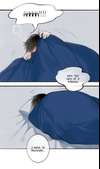 Page 6 Transcriptions
This friend... Sweetheart, are you cold? No, I'm not! Mommy! I got ninety-six points for today's exam! Wow! You're awesome!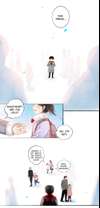 Page 7 Transcriptions
suck~ Gasp~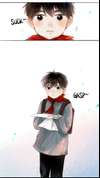 Page 8 Transcriptions
xiao Yu!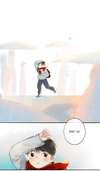 Page 9 Transcriptions
Come with us! We'll share this umbrella! No thanks, I can get home fast if I run. That kid ranked first in our son's class...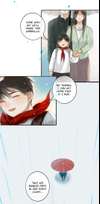 Page 10 Transcriptions
And I've never seen them pick him up from school before. Hmph! Who said no one came to pick me up. Mynew friend will helpmefixmy collar, He also covers me from the rain. heis waiting forme ahead. but I've never seen his parents attend a parent meeting before.

Page 11 Transcriptions

Page 12 Transcriptions
Grade 10 class 3 It's lucky that I'm not late yet...

Page 13 Transcriptions
Hurry up or I'll change my mind and you can't copy it.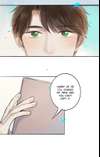 Page 14 Transcriptions
heh heh~ I'm coming. I told you, There's someone waiting for me.

Page 15 Transcriptions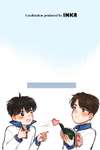 Page 16 Transcriptions
快 看 ! Kuaikan Comics