Page 1 Transcriptions
From North to South Localization produced by INKR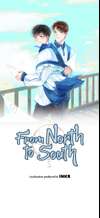 Page 2 Transcriptions
Lately, there's been a few girls loitering outside the window... Loser! Take that! They're here again today...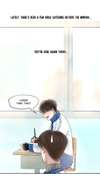 Page 3 Transcriptions
nan mochuan, can you keep an eye on them. This seriously disturbs my creativity. They even stuffedletters in here and there. Can't they just collate and send them together like they did before?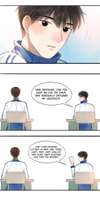 Page 4 Transcriptions
These are for you... chao yu, here's my advise for you. At this point in time, we should prioritise our studies... SWOOSH