Page 1 Transcriptions
From North to South Localization produced by INKR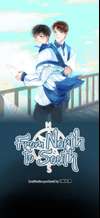 Page 2 Transcriptions
surrender~ kid~ hahaha~ just admit defeat~

Page 3 Transcriptions
Surrender? What?!!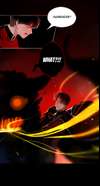 Page 4 Transcriptions
partner... You're very late. I was a little late... because I had to submit my homework. ?

Page 5 Transcriptions
classmate... classmate...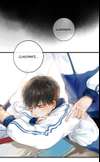 Page 6 Transcriptions
please submit your homework... math Here. I didn't say anything when I was dreaming, did I?

Page 7 Transcriptions
Today He's fighting with monsters again. I don't belong here. This world is meaningless.

Page 8 Transcriptions
Inhale swip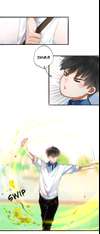 Page 9 Transcriptions
That was a nice pitch! haha~ Class rep is so cool!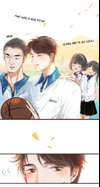 Page 10 Transcriptions
Chao Yu! hurry up and clean it up! sigh... T/L note: Isekai is a Japanese genre of portal fantasy which revolve around a person or people who are transported to and have to survive in another world.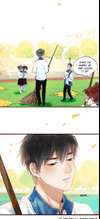 Page 11 Transcriptions
When will I be summoned to an isekai world... T/L note: Isekai is a Japanese genre of portal fantasy which revolve around a person or people who are transported to and have to survive in another world.

Page 12 Transcriptions
Hey! xiao Yu! Take a look at my new picture! This... This bald guy is you? Let's not talkabout the difference in body shape first, but where's your hair?

Page 13 Transcriptions
You don't get it! The balder you are, the stronger you'll be! Just like one-punch man! Have a look at mine! It's cool, isn't it? Isn't the one standing next to you the class rep?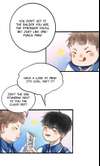 Page 14 Transcriptions
Becausethe class rep's personality perfectly suits my requirements foran adventure partner...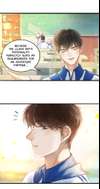 Page 15 Transcriptions
He heard that. nod~ What?!!

Page 16 Transcriptions
Chubby fan, I thinkMrs. Hong will switch our seats. You violate discipline all day, You're too brave! Sigh, it's not a not big deal.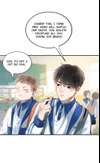 Page 17 Transcriptions
As usual,those whose grades are in the top fifteen will be able to choose your own seats, then I'll arrange for the rest of you. I've told youso many times already. Stop doing meaningless things all day! Those who've secretly brought your phone, listen clearly! Once I find out, you have to smash your phone yourself. Other-wise, gohome! Learn morefrom the class repand school committee. Not only do You not have the slightest sense of crisis but you even dragged down the class's ranking! Is the homework so littlethat you guys stillhave free time…? Crunch! Wang Fan! You're eating in the class again!!! I told youto wait and eat after class... You're way too brave! dreary sullen

Page 18 Transcriptions
Yes! sports rep! You'll sit next to Wang fan. Next time you see him breaking the rules and snacking in class, kick him out to run ten laps in the field! wang fan! Yourfriend Chao Yu hasjust transferred to our school this semester. Why didn't you set a good example for him? Don't bring our new classmate down the wrong path! Besides, let me see how you'll pass the physical exam with that body! I'm being blessed!

Page 19 Transcriptions
This must be fate! Class rep! Do you think my newly dyed hair looks good?
Page 20 Transcriptions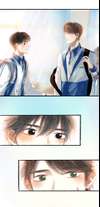 Page 21 Transcriptions
brush past The seat in the second row from the back, next to the window! this is where the main lead sits! stunned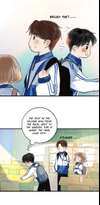 Page 22 Transcriptions
Chubby Fan, you're jealous to death, aren't you? Darn it!

Page 23 Transcriptions
Everyone likes to ask the class rep about the tasks, and he's also happy to help everyone.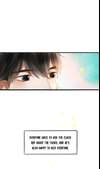 Page 24 Transcriptions
Everyone likes such a good student... Hey! Chao Yu!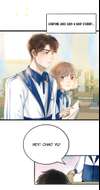 Page 25 Transcriptions
From now on, we're deskmates! Let's work hard and learn well together, shall we! Oh... Okay. nod~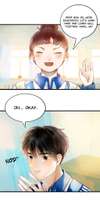 Page 26 Transcriptions

Page 27 Transcriptions
快 看 ! Kuaikan Comics

Page 28 Transcriptions
CHUUNIBYOU THE DEBUT! T/L note: Chuunibyou is a Japanese slang term typically used to describe early teens who are often delusional about having superpowers...