Page 1 Transcriptions
From North to South Localization produced by INKR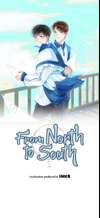 Page 2 Transcriptions
I'm the arts & entertain-ment rep of class three. A beautiful girl with good academic performance. The only person who is suitable for me is the class rep! Heh heh! why isthe class rep calling me Pin Xixi like chao yu does? Then I'll call you by that too hahaha!

Page 3 Transcriptions
I don't like Ke Xipian.

Page 4 Transcriptions
I finally got to sit beside the class rep, but there hasn't been any progress in our relationship! Ke Xipian must be holding the main female lead script. Everyone revolves around her!
Page 5 Transcriptions
I should be the one to play the female lead! The beautiful darling of the school devil Teacher office class rep,it's good that you're here, come over here fora while!

Page 6 Transcriptions
The tenthgrade's performance has been brought forward to Friday, where we'll have to perform for the leader. There isn't much time... If our classtakes part in this performance, the leader will defi-nitely like it! we're so grateful to the teachers. You're the best.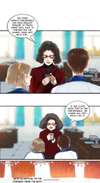 Page 7 Transcriptions
Ahh we're so grateful to the leaders. You're the best Besides,it looks like class two will also perform something like this, we'll clash with them... Mrs.Hong, this performance is really great, but it's not suitable for our age... we're so grateful to the teachers. You're the best.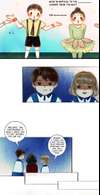 Page 8 Transcriptions
What's wrong? why is your face so sullen? The per-formance has been chosen, Xiao Xinyan is in charge of the script... but Her style... <Traveling Back to Ancient Times The cold-blooded prince and his darling concubine. Script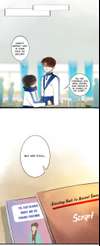 Page 9 Transcriptions
This story is about a girl with positive energy who travels back to ancient times and changes that era with kindness and beauty. "Traveling Back to Ancient Times and Building a Harmonious Society" She touches the hearts of the king and nobles and wins over the assassins that are against the nobles, aligning the two opposing forces to work together and change society. This story intertwines both feudalism and socialism, right? It's very deep!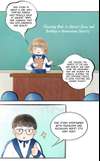 Page 10 Transcriptions
It wasn't easy for me to get Mrs. Hong's approval. She's looking at you. how do you know? She probably wants me to be the male lead. stare So the role of the king will be played by the class rep! Performance team Logistics team Those who want to participate, please raise your hand to register! Props team Me! I want to play the role with the strongest martial arts!

Page 11 Transcriptions
Performance team Script I wanted to be the assassin leader too, but it has too many lines so I gave up. hahaha! Aren't you happy being the male lead? keep your voice down... Travelling character-Xiao Xinyan Theking-Nan Mochuan Assassinleader-Chao Yu Assassin 1-LingAo Assassin 2-Shi Dagang Henchman 1-KeXipian Henchman 2-LiGoudan Passer-by-Zhang Deshe

Page 12 Transcriptions
yo, if you don't want someone to hear, Then show me your real smile... You can be the king if you want it. Hmm... Why...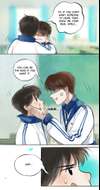 Page 13 Transcriptions
looks around leans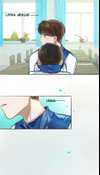 Page 14 Transcriptions
W-what are you doing? It's only you who don't get it. The whole class already does. She likes me.

Page 15 Transcriptions
快 看 ! Kuaikan Comics