Page 1 Transcriptions
From North to South Localization produced by INKR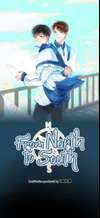 Page 2 Transcriptions
After graduating from high school, I did shut myself at home.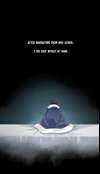 Page 3 Transcriptions
So he lent me lots of his comic books. Chubby fan was afraid that I couldn't stand it, Which led me to open the door to a whole new world.
Page 4 Transcriptions
If I can forever immerse myself in this virtual world... I thought to myself, How nice would it be... Chubby Fan always told me stories of his class from high school.