Page 1 Transcriptions
From North to South Localization produced by INKR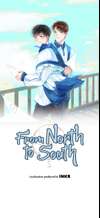 Page 2 Transcriptions
Go to hell! Shadow Demon!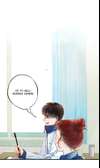 Page 3 Transcriptions
Class rep, ashis partner, what do you think when you see him creating adventurous stories about the two of you in his imaginary world every day? and forgeting that he's still inclass? What Partner? You're a protagonist too, how could you not know? Heh~ That's all you've got? You weak... Loser...

Page 4 Transcriptions
W-what are you looking at? Hmm... There's a vacant position in our class, I think it will be very suitable for you.

Page 5 Transcriptions
S-suitable for me? yes. Do you want to try? I'll report this to Mrs. Hong.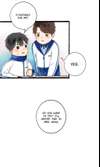 Page 6 Transcriptions
The nineteenth radio gymnastics for primary and secondary school students - "Let your dreams set sail"! Starts now!!! Grade 10 class 3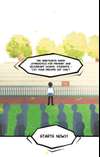 Page 7 Transcriptions
This is so embarrassing!!! Wow, it's really effective after each class sends an exercise leader. That's right. The exercise leader from your class is so happy that he's going to cry... One. Two. He's such a good class rep...But I still decided to kick him out of my drawings.

Page 8 Transcriptions

Page 9 Transcriptions
That exercise-loving classmate finally has a place to use his skills. MoChuan, you're really good at discovering your classmates' strengths. I even sawhim suddenly exercising when I was passing by, hahaha~ resent No... I think you're wrong... Hmm, looking at it again... His eyes... Do look a bit scary.

Page 10 Transcriptions
hey... Mochuan... we're still on a grading mission. Damn it! What's up with the class rep? Is there something that he can't help laughing at?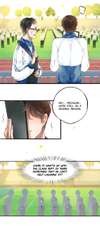 Page 11 Transcriptions
What are you laughing at! Grade 10 class 3 This guy dida very good job. I'll give your class high score. Sorry for losing my composure.

Page 12 Transcriptions
Hahaha! xiao Yu, why are you such a coward?! Chao Yu.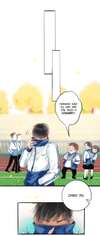 Page 13 Transcriptions
You don't have to be ashamed. You really like to exercise, don't you? you did a great job. that's because no one understands my techniques, my skills and my moves!!!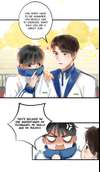 Page 14 Transcriptions
The force of nature is the most difficult to control. look, now it's sunny. I will make it rain! Listen to my call!

Page 15 Transcriptions
rain!

Page 16 Transcriptions
Just wait and see~ Pitter Patter Patter

Page 17 Transcriptions
Ah... it's raining. I forgot bringing my umbrella... Swoosh Pitter Patter Patter Hey! How dare you throw a paper ball in front of someone on the disciplinary rep!

Page 18 Transcriptions
Swoosh

Page 19 Transcriptions
I also saw the weather forecast, so focus on your study! Now you see how great I am! D*mn it!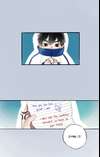 Page 20 Transcriptions
Sigh. I'll just have to run back. take this. You're welcome.

Page 21 Transcriptions
This thing is really important to me. Take good care of it for me, okay? Oh my god! Is it finally my turn to experience what happens in teenage romance novels? Actually, Chao Yu is really handsome... and gentle...
Page 22 Transcriptions
bang~ What doyou think? it's handsome, right? This little thing is my angel! Welcome Is this some kind of cult prop? My messenger Actually, Chao Yu is really handsome... and gentle...

Page 23 Transcriptions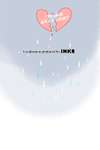 Page 24 Transcriptions
快 看 ! Kuaikan Comics