Page 1 Transcriptions
INEVER MAKERASH DECISIONS . IAMCALMAND WISE AT ALL TIMES , AND I WILL DO WHATEVER IT TAKES TO ACHIEVEMY GOALS . THAT'S WHAT OTHER PEOPLE THINK OF ME . BUT THEY ONLY GET A SUPERFICIAL IMPRESSION OF ME .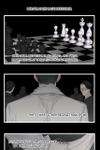 Page 2 Transcriptions
TWON'T GIVE THEM THE CHANCE TO GET TO KNOW ME .
Page 3 Transcriptions
I WON'T LET THEM KNOW THAT I'M ACTUALLY CRAZY AND UNREASONABLE .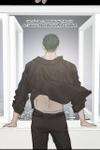 Page 4 Transcriptions
CAN'T SLEEP ? I HAD A NIGHTMARE .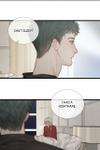 Page 5 Transcriptions
DO YOU NEED ME TO COMFORTYOU ? DON'T TEASE ME . YOU HAVE A FLIGHT TO CATCH TOMORROW MORNING .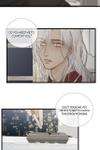 Page 6 Transcriptions
TO TELL THE TRUTH , I REGRET LETTING YOU GO . WILL YOU HATE ME IF I TIE YOU UP ?