Page 1 Transcriptions
BOTH DEPARTMENTS BOOKED THE LAST BIG ROOM AT THE SAME TIME , BUT NO ONE WANTED TO GIVE IT UP . SO WE DECIDED TO PARTY TOGETHER . HA ! YOU LOST AGAIN ! TRUTH OR DARE ?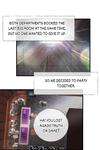 Page 2 Transcriptions
DARE . WHY DO YOU ALWAYS CHOOSE DARE ? DRINK IT UP !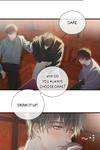 Page 3 Transcriptions
YOU'VE LOST SO MANY TIMES . SO FAR AWAY ... WHY IS HE SITTING SO FAR AWAY FROM ME ?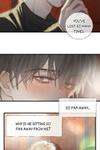 Page 4 Transcriptions