Page 1 Transcriptions
Story · Jo Joonhee Art · TI Chapter 22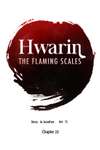 Page 2 Transcriptions
Lady, I would like to repay you for your kindness last night.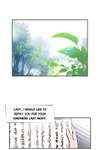 Page 3 Transcriptions
Please visit Pacheon someday. I will always wait for you there. From the cool guy Kang Taepyeong to the lady with a secret name. TREMBLE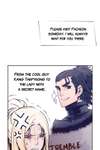 Page 4 Transcriptions
TREMBLE TREMBLE UAAAGH! This crazy bastard! Complete pervert! Huh? Where did the others go? TEAR TEAR TEAR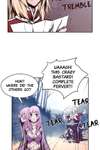 Page 5 Transcriptions
Hey~ The murim contest is behind the corner. Let's hurry up. Okay. But... I'm hungry. GROWL... .........
Page 6 Transcriptions
Alright. Let's eat as soon as we find an inn on the way there. Oh! Sounds good!