Page 1 Transcriptions
Story · Jo Joonhee Art · TI Chapter 8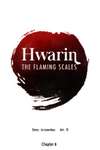 Page 2 Transcriptions
I know it's too much to ask such a favor when we are strangers... But my master suffered from a serious internal injury and fell into a coma.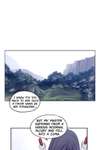 Page 3 Transcriptions
I don't know who or what you two are, but... until now, I witnessed your skills and can say with certainty that you two will be able to heal his wounds. Please... heal my master.
Page 4 Transcriptions
So that is why you stole the great grain ball... I am running out of time. please...