Page 1 Transcriptions
Test 41 : Honey and Dew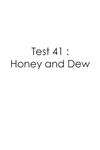 Page 2 Transcriptions
AAAH ! I DON'T FEEL LIKE TAKING THE MAKE - UP EXAM TOMORROW !! RED Caie Resto HR E D VELVET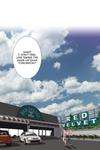 Page 3 Transcriptions
RATHER THAN COMPLAINING , JUST TRY SOLVING THE PROBLEM .
Page 4 Transcriptions
MEH , I'LL DO IT LATER . I HAVE TO TAKE A BREAK . BESIDES , WHY DOES MATH HAVE TO EXIST IN THE FIRST PLACE ?! WILL IT EVEN BE USEFUL FOR OUR DAILY LIFE ?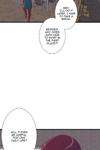 Page 5 Transcriptions
OF COURSE ...